Classic Car Restoration 101: A Step-By-Step Guide ===
Classic car restoration is an art form that allows enthusiasts to revive and bring new life to vintage automobiles. Whether you are a seasoned car enthusiast or just starting out, restoring a classic car can be a rewarding and fulfilling experience. However, it requires meticulous planning, patience, and the right set of tools to successfully restore a classic car to its former glory. In this step-by-step guide, we will take you through the process of classic car restoration, starting from assessing the vehicle's condition to planning and gathering the necessary tools.
Introduction to Classic Car Restoration
Restoring a classic car involves bringing it back to its original condition or even improving upon it. These timeless vehicles hold sentimental and historical value, making the restoration process both a labor of love and a preservation effort. Classic car restoration not only allows you to reconnect with the past but also gives you a chance to acquire valuable knowledge about automotive mechanics and craftsmanship.
Step 1: Assessing the Vehicle's Condition
Before embarking on a classic car restoration journey, it is crucial to assess the vehicle's overall condition. Inspect the body, engine, interior, and all the components and note down any damages or missing parts. Evaluate the extent of rust, dents, paintwork, and other imperfections. This thorough assessment will help you determine the level of restoration required and estimate the time, effort, and budget needed for the project.
Step 2: Planning and Gathering Tools
With a clear understanding of the vehicle's condition, it's time to plan your restoration project and gather the necessary tools. Begin by setting realistic goals and determining the level of restoration you wish to achieve – whether it's a complete frame-off restoration or a partial restoration. Consider creating a timeline to stay organized and prioritize tasks accordingly.
To successfully restore a classic car, you'll need a range of specialized tools. Start by assembling basic hand tools such as wrenches, pliers, screwdrivers, and socket sets. Additionally, invest in tools specifically designed for automotive restoration, such as body hammers, sanding blocks, paint guns, and engine rebuilding tools. Depending on the car's make and model, you may also require specialized equipment for particular restoration tasks.
Research and consult with experienced professionals or fellow enthusiasts to ensure you have the right tools for the job. Acquiring the necessary tools before diving into the restoration process will save you time and frustration down the line.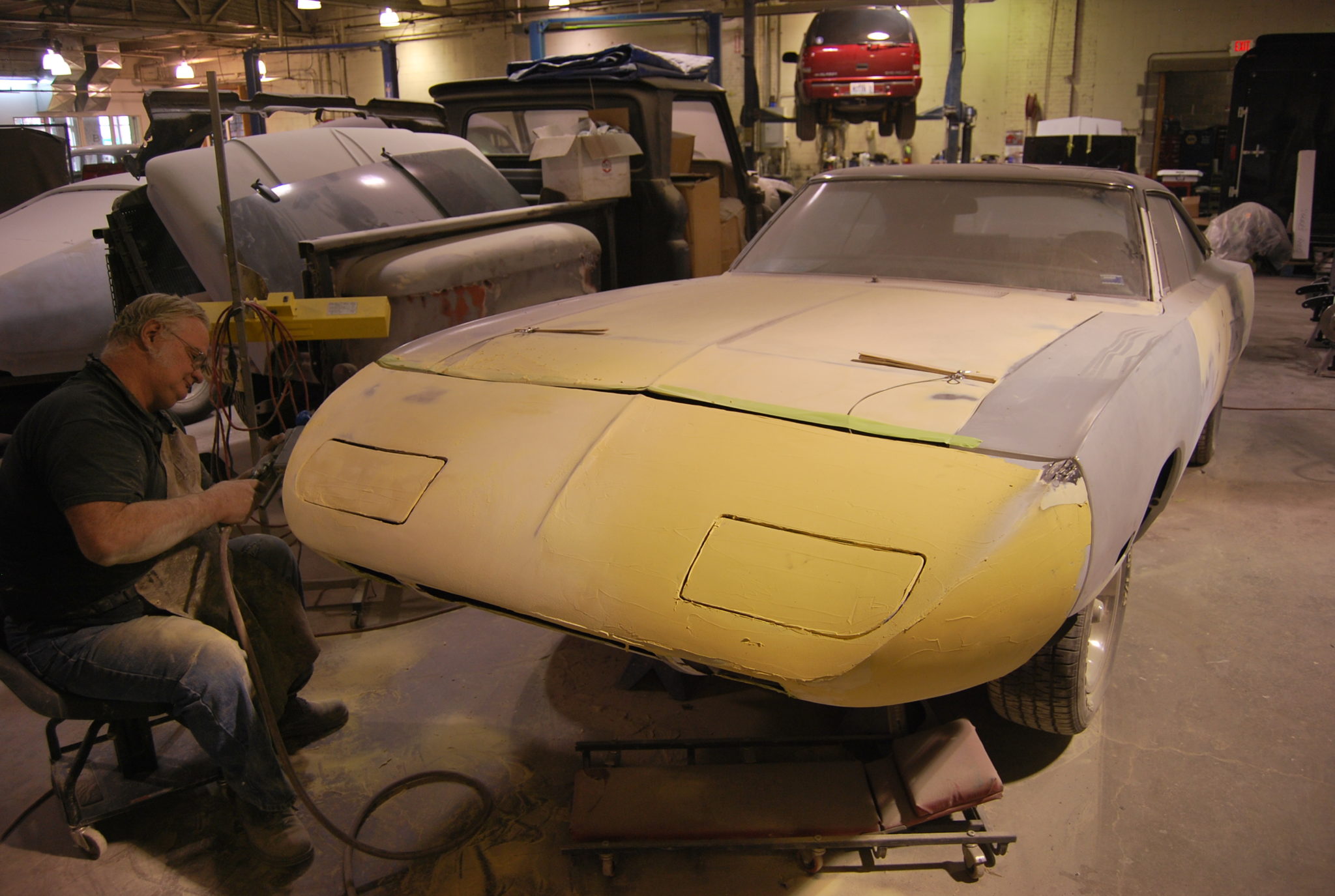 The Planning Process When it comes to planning there are a few questions you need to ask yourself Whats your budget for restoring a classic car Whats your timeline for completion Do you have a specific deadline in mind Keep in mind that budget will affect your timeline Where are you going to be working on your classic carTake the windshield out first by removing the interior trim and then releasing the rubber molding holding the body in place pushing outward from the inside rather than pulling Do the same with the rear window Remove the door trim panels to get to the side windows Step 3 Take out the interiorGuide To Classic Car Restoration Once youve found the perfect classic car its time to start the restoration process The following steps will Guide you through the process from start to
finish So get ready to bring your car back to life Assess The Cars ConditionA detailed stepbystep Guide is a comprehensive resource that provides you with everything you need to know to restore your dream car This Guide covers every step of the car restoration process from assessing the condition of your car to disassembling it sourcing parts and materials painting and reassembly1 Budget First step figure out how much money you want to spend It39s completely fine to have a small budget that just means you39ll have to carefully plan your project you should anyway but it39s even more important with less cash to spare as mistakes can be costly24th January 2023 A beginners Guide to classic car restoration Your first classic car restoration project can be daunting Here are our tips to cut out
some of the disappointment and heartache Words Gerard Hughes Deciding to take on a classic car restoration is a major milestone in the career of an enthusiastThe Ultimate Classic Car Restoration Guide May 9 2019 Youve just survived the lengthy process of buying a classic car hopefully our Ultimate Classic Car Buyers Guide was helpful now comes the fun part Contents hide Phase 1 The Plan Budget Aspirations Location Document everything Timeframe Tools of the trade Contact the professionalsWhere To Begin No two classic car restoration projects are entirely alike The work you need to do will be determined not just by the final product you are looking to achieve You will also need to assess the extent of your cars dings dents and doomed parts
In this introductory section of the classic car restoration guide, we covered the significance of reviving vintage automobiles and the satisfaction it brings to enthusiasts. We then delved into the critical initial steps of assessing the vehicle's condition and planning the restoration project. By thoroughly inspecting the car's condition and gathering the right tools, you have established a strong foundation for a successful restoration journey. Stay tuned for the following sections, where we will guide you through disassembling the vehicle, restoring the body and engine, and bringing back the classic car to its former glory.