Classic Car Auctions: A Buyer's Guide to Iconic Collectibles ===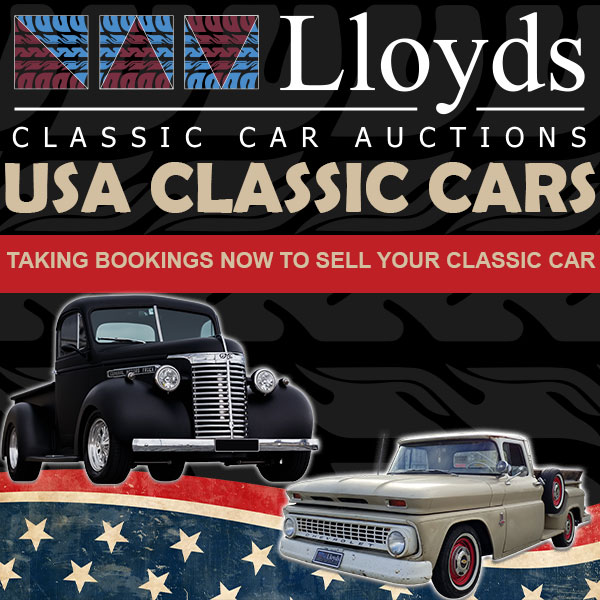 Classic car auctions bring together car enthusiasts, collectors, and investors from around the world, offering a thrilling and unique opportunity to acquire iconic and timeless vehicles. Whether you are a seasoned buyer or a first-timer, understanding the factors to consider before bidding and following some essential tips can help ensure a successful purchase. In this buyer's guide, we will explore the excitement of classic car auctions, the important factors to consider, and provide valuable tips for those looking to add an iconic collectible to their garage.
The Thrill of Classic Car Auctions
Classic car auctions are more than just a platform for buying and selling vehicles; they are an experience filled with anticipation and excitement. The atmosphere is electric as bidders gather to compete for some of the most sought-after and iconic automobiles ever created. The rare opportunity to witness history in motion creates a sense of exhilaration that is hard to replicate in any other setting. From the elegance of vintage Rolls-Royces to the raw power of muscle cars, classic car auctions celebrate the artistry, craftsmanship, and engineering feats of the automobile industry.
Apart from the thrill, classic car auctions offer a chance to own a piece of automotive history. These vehicles often come with unique stories, previous owners, and documented provenance, making them highly coveted among collectors. Attending auctions also provides an opportunity to connect with like-minded individuals, allowing for the exchange of knowledge, stories, and a shared passion for classic cars.
Factors to Consider Before Bidding
Before diving into the excitement, it is crucial to consider some essential factors that can significantly impact your classic car auction experience. First and foremost, research is key. Thoroughly investigate the specific make, model, and year of the vehicle you are interested in, including its historical significance, market value, and potential maintenance or restoration costs. Understanding the condition of the car is vital, as it can affect both the desirability and the price. Obtain a comprehensive condition report and inspect the vehicle in person whenever possible.
Another crucial factor is setting a budget. Determine the maximum amount you are willing to spend and stick to it. Remember to factor in buyer's premiums, taxes, and potential transportation costs. It is also important to consider the availability of spare parts, as rare or discontinued components can significantly impact the cost of owning and maintaining the vehicle in the long run. Lastly, be aware of any import or export regulations that may apply if purchasing a classic car from another country.
Tips for Successful Classic Car Auction Buying
To ensure a successful purchase at a classic car auction, keep these tips in mind. Firstly, arrive early to familiarize yourself with the auction process, preview the available lots, and ask any questions you may have. Take advantage of the opportunity to inspect the cars up close to assess their condition and authenticity. It is also advisable to set a bidding limit for each car you are interested in to avoid getting caught up in the excitement and overspending.
Before bidding, carefully review the auction terms, conditions, and fees. Understand the buyer's premium, which is the additional percentage added to the final bid price. This fee can vary between auction houses, so it is crucial to be fully aware of the costs involved. Additionally, consider attending smaller auctions or those specifically focused on the type of vehicle you desire, as they may offer a more targeted selection and a potentially better chance for securing your dream classic car.
Finally, if you are not an expert, consider hiring a professional appraiser or a classic car mechanic to accompany you to the auction. Their expertise can help you evaluate the condition and value of the vehicles, potentially saving you from costly mistakes. Be patient and disciplined throughout the process, as there may be multiple auctions before finding the perfect car at the right price.
Our listing specialists will get a professional writeup for your car set a reserve and schedule the auction During the auction buyers will have two weeks to bid on your vehicle We will heavily promote your vehicle to buyers on Hemmings and elsewhere on the internet Your car will sell to the highest bid over the reserveMecum Auction hub for classic cars collector cars muscle cars and exotics Find auctions register to bid consign your vehicle and moreFor collector cars 70 of classic and antique cars are sold through private sales 20 through auctions and 10 through dealerships With all of these various channels in play no single valuation or appraisal tool can definitively tell you precisely how much your vehicle is worth However using multiple valuation sources will provide you a 2 Simple
Steps Provide information about your item and upload photographs REGISTER TO BID Bid by phone online or via commission Auction Options Iconic Auctioneers is a worldclass specialist auction house for the sale of classic cars modern supercars competition cars historic motorcycles and automobilia UPCOMING CAR AUCTIONS UPCOMINGThe Old Cars Auto Auction Calendar is your guide to the top car auctions across the nation From the yearly Arizona auction action to sales in your own state To submit your old car related event or car auction write to Old Cars Weekly at 5 Active Interest Media 2143 Grand Ave Des Moines IA 50312 co Auction Listings or send us an email COLLECTION Arrange to collect and take your vehicle home Buyer39s Guide Theres nothing like the buzz and excitement of an Iconic
Auctioneers live auction and we are proud to hold car motorcycle and collectible auctions at a number of Europes biggest motorsport and classic motoring events1345 E Chandler Blvd STE 101 Phoenix AZ 85048 USA When Jan 01 2022 Dec 02 2023 Auctions ending and going live every weekday THE HUNT IS ON More Info Clasiq Weekly Classic amp Collectable Car Auction Where 3951 Higuera St Culver City CA 90232 USA When Jan 01 2023 Dec 31 2025RM Sotheby39s is the number one classic car auction house in the world Cars for auction include rare antique classic and sports amp racing cars Additional services include restoration appraisals collection advice private treaty and estate sales and RM financial services
Classic car auctions provide an exhilarating opportunity to acquire iconic vehicles while immersing oneself in the rich history of the automobile industry. By considering the important factors outlined in this buyer's guide and following the valuable tips provided, both experienced buyers and newcomers can navigate the auction process with confidence. Whether you are seeking a timeless collectible or a potential investment, classic car auctions offer an unparalleled experience and a chance to own a piece of automotive history. So, buckle up, do your research, set your budget, and get ready to bid on your dream classic car at the next auction. The thrill awaits!